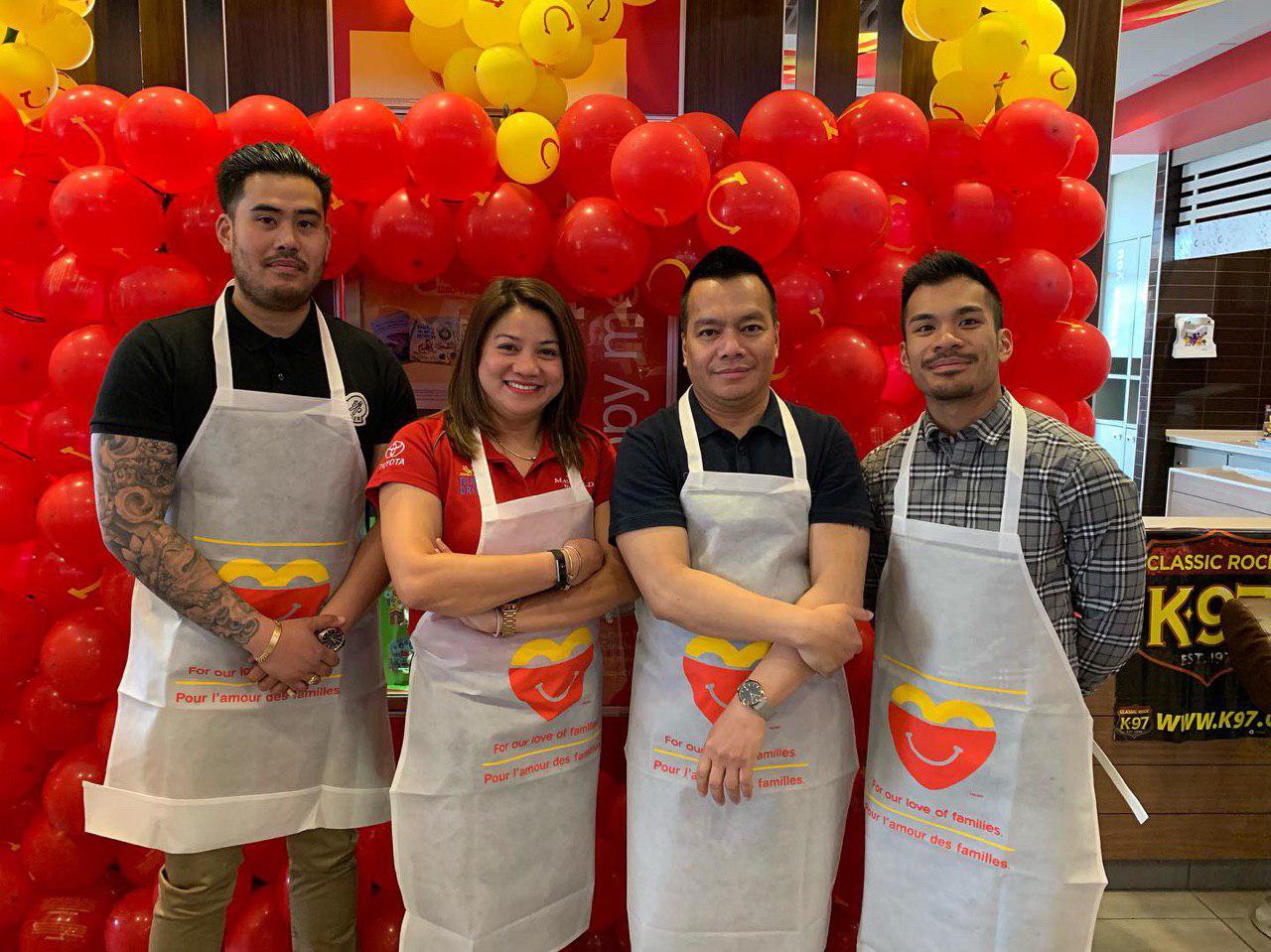 On Wednesday, May 8th, Filipino Drives of the Prestige Auto Group volunteered at a Local Edmonton McDonalds in support of McHappy Day. Every year, $1 from every Big Mac, Happy Meal or McCafe is donated to
Ronald McDonald House Charities Canada
and other children charities across Canada.
McHappy Day means a lot to the members of the Filipino Drives team. As family orientated people and parents, the team figured it was time to get involved and do their part. Instead of selling cars this Wednesday, they rolled up their sleeves and started flipping hamburgers for a great cause. 
The Ronald McDonald Charity 
Ronald McDonald Charities have become such an important part of the paediatric health care system in Canada. They serve approximately half of all Canadian families who have sick or terminally ill children. With 34 programs all designed to house, feed, nurture, support and connect families with the services they need, the work Ronald McDonald Charities do is beyond priceless.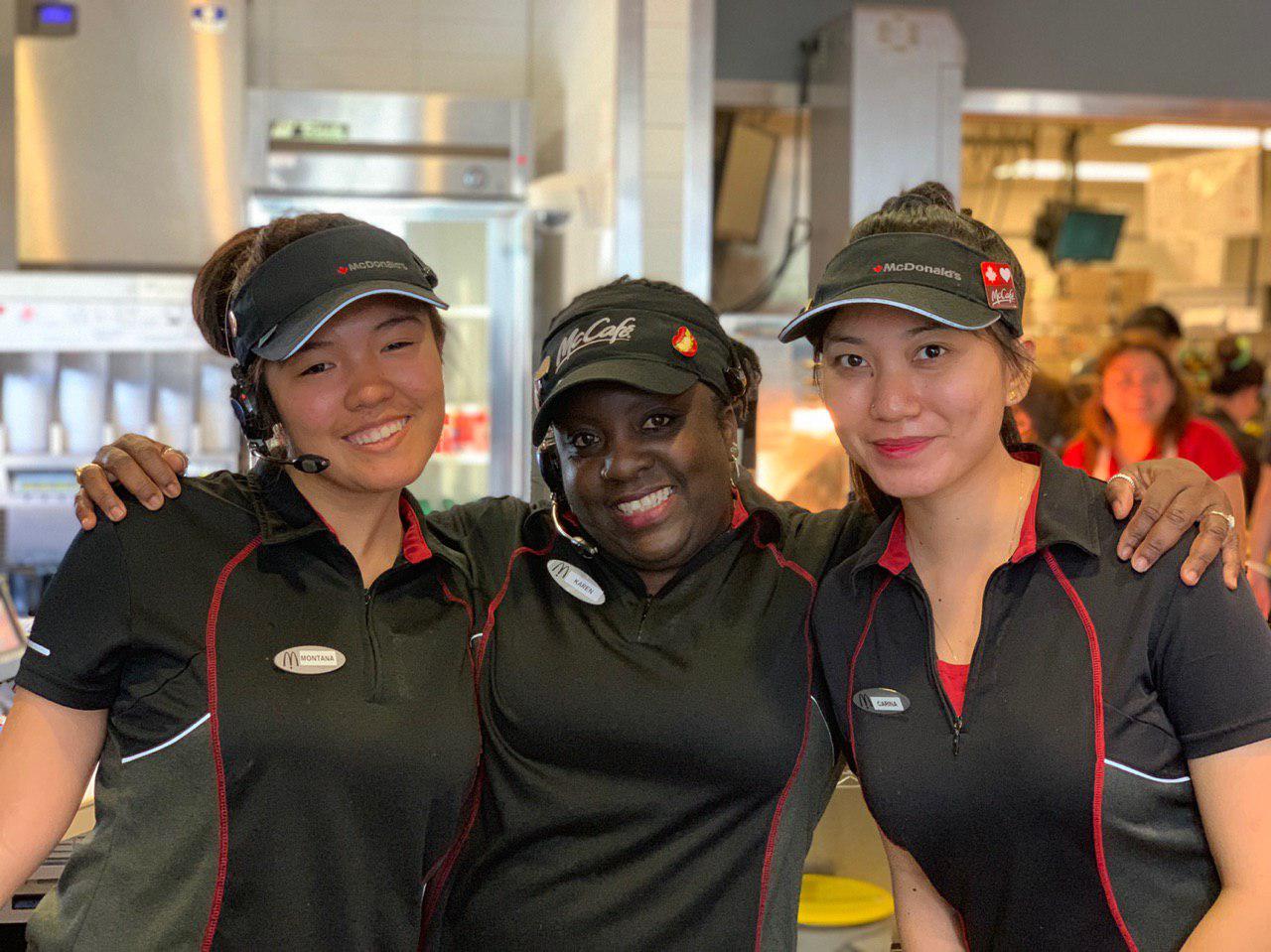 Proceeds from McHappy Day support the 15 Ronald mcDonald houses, 16 Ronald McDonald Family Rooms and 1 Ronald McDonald Care Mobile Across Canada that support loved ones of children who are in need of serious medical attention. Whether it be a long night of rest or access to local laundry services, these funds feed services desperate Canadian families need every week. 
A Fantastic Day Had By All
The team was off to a great start. Sales Manager Michael Lampa was assigned to the cheeseburger station which he confidently took over with ease. Lampa usually likes to wear his best suit-and-tie to the dealership but today he was fine sporting more casual attire and getting busy.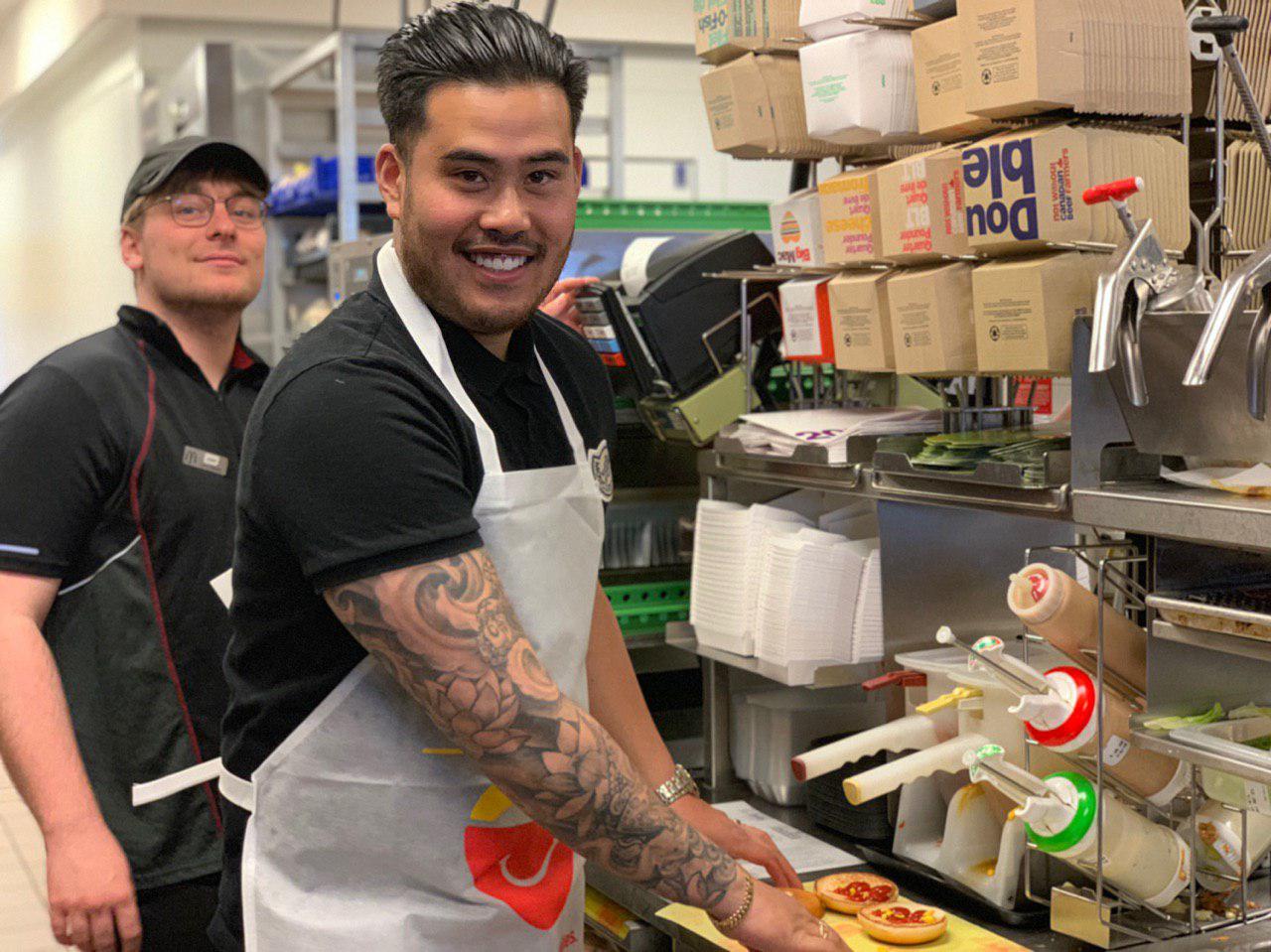 Desiree is our top-selling sales woman at Filipino Drives and was in charge of scooping up french fries. One thing you instantly notice about Des is her positive attitude. She is always smiling and laughing and that positive energy was a welcomed addition to the McHappy Day team!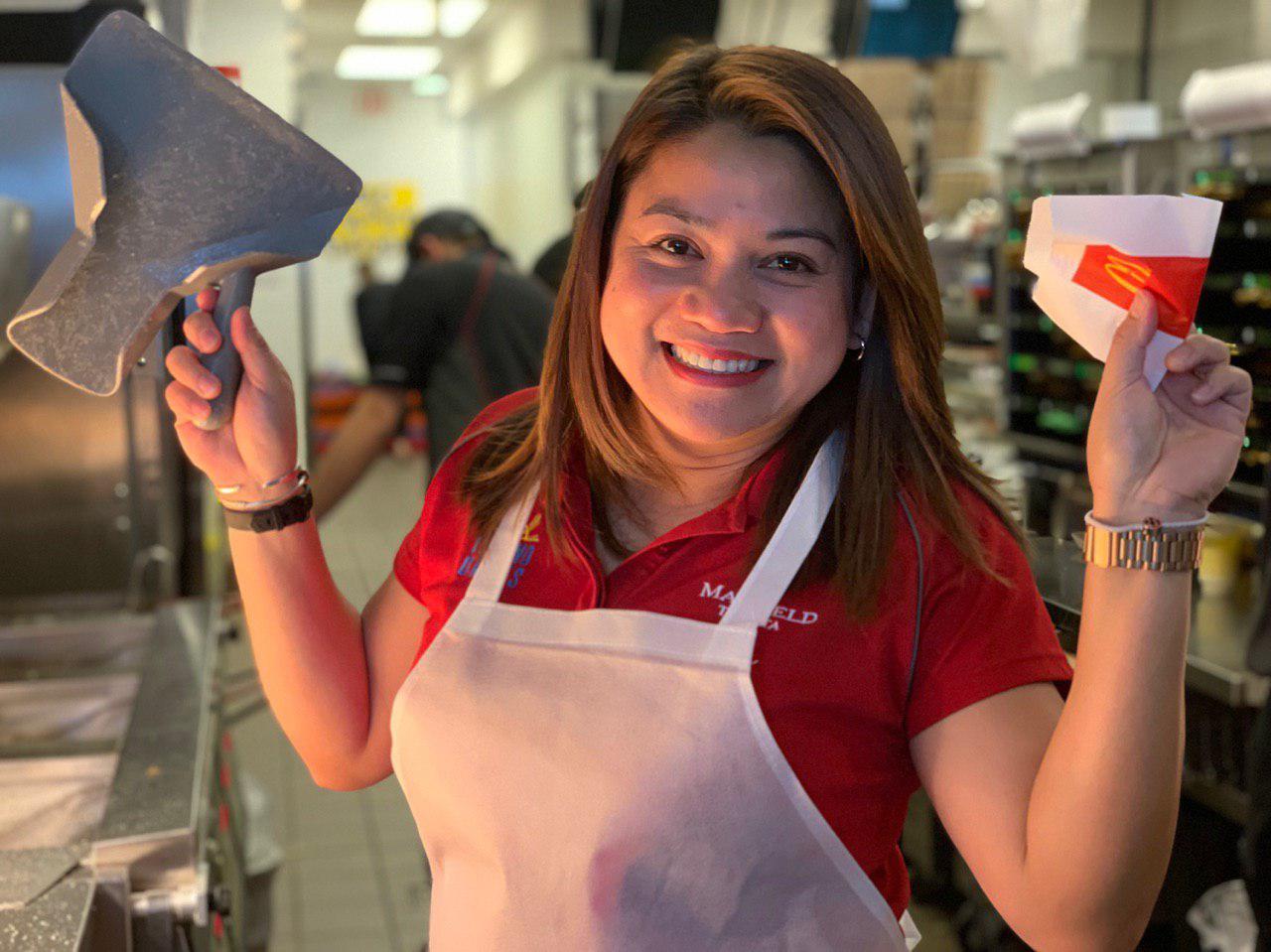 Not Just Another Day Selling Cars
The Filipino Drives team is a part of the Mayfield Toyota dealership in West Edmonton. As our flagship dealership featuring the largest Toyota inventory in Western Canada, Mayfield Toyota can get busy quickly. Helping customers across Alberta find the right vehicle for their needs can be a lot of work. McHappy Day was a nice opportunity for some of their team to slow down and connect with community members. 
Prestige Auto Group is proud to include stores like Mayfield Toyota and Filipino Drives who support local initiatives like McHappy Day that help make a difference in the lives of everyday Canadians. A big thanks to McDonalds for the opportunity to lend a hand salting fries and flipping burgers and to all those who came by and contributed. What a fantastic day supporting the Ronald McDonald Charities.